MyPostcard brings the traditional postcard into the digital age.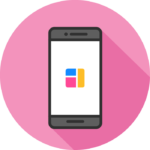 The app allows you to send your own photos as a printed, personalized postcard.
MyPostcard takes care of printing and worldwide shipping.
Simply upload a photo, add a text, enter an address and send the photo as a real postcard – and your personal vacation greetings to family or friends is done! Berlin-based start-up, MyPostcard, makes postcards fit for the digital age.
Serial entrepreneur, Oliver Kray, founded MyPostcard in May 2014 in Berlin. With over five million downloads, the company is the most successful and, with a rating of 4.7 stars, the most popular postcard app. This makes it one of the European market leaders in the field of postcard apps. The app has more than one million registered users and has sent over fifteen million postcards worldwide. Internationally, the app is available in eight languages and six currencies. With over 70,000 designs, the company currently has the world's largest postcard design shop. In addition to the classic B2C model, MyPostcard also offers B2B and B2B2C solutions for partners and companies. Since entering the American market in January 2017, MyPostcard has been represented by an office in New York in addition to its headquarters in Berlin.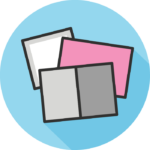 The company works with printers in Germany, USA, Guernsey and Australia. As dependent on the destination country, postcards are printed in the nearest printing house and sent accordingly. As part of the processes of internationalization, further partnerships with numerous printing companies worldwide are planned.

In addition to photo postcards, MyPostcard also offers photo greeting cards, postcard and greeting card sets, photo prints, photo frames and audio cards.
The company has been awarded high-ranking prizes in various categories over the past few years. From 2019 til 2021 in the Deloitte Technology Fast 50 Award, MyPostcard was ranked as one of the top 50 fastest growing technology companies in Germany. According to the Financial Times 2020 – 2022 ranking, the postcard company is one of the top 1000 fastest growing companies in Europe, and is ranked 19th in the e-commerce category. In the Focus Business ranking, MyPostcard was awarded 2020 & 2021 as growth champion. most recently, MyPostcard was presented with the Stevie Award in the Company of the Year category and the coveted Globee International Best in Business Award.